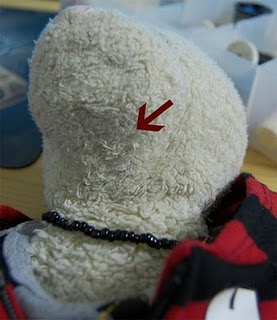 So as you all know, I'm a very busy bunny. With all the things I'm always doing, (cooking, playing video games, modeling, making movies etc), there's a considerable amount of wear & tear to my fur.
The other day, we discovered a small bald patch under my chin.
I'm not sure if you can see it here..
(you can click on the picture to enlarge it)
Balding is very tragic for stuffed animals, because we do not have the ability to re-grow hair like some other anipals do. My brother, Little Laurence, had extensive hare-replacement surgery done to cover a bald spot that was 2 inches long!! And his procedure took almost 2 weeks! Each strand is carefully sewn in individually, so you can imagine, it's a pretty time-consuming process.
Here's a close up of my little bald patch: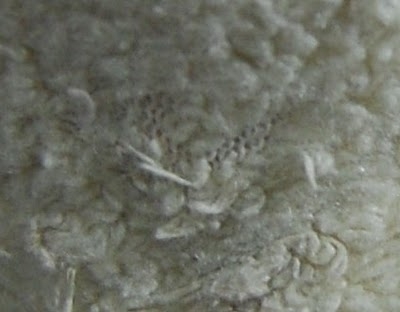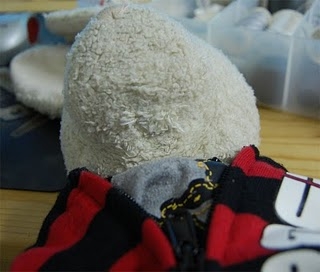 At least my bald patch was still fairly small….
After a painful hour, here is the result:
As you can see, I'm still knocked out from the bunny anesthetics.
I've been told by my hare-transplant specialist that this will be an on-going procedure from now on because there are many areas on my fur that are "thinning"…
*sigh*
Anyway, I guess that's the price I have to pay for being "active"!!
Thanks for listening,
HUGS,
Zackary =:X